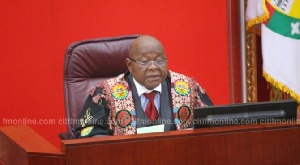 Members of Parliament would have their recess interrupted due to the Speaker calling for urgent sittings to consider some issues that have arisen.
The House is expected to reconvene from Thursday 26th April to Friday 27th April at 10 am each day.

The 275 MPs went on recess on March 30 to partake in the Easter festivities with their families and constituents.

The last time Parliament was recalled was in December 2017 when Minority Chief Whip Muntaka Mohammed led a demand for an inquiry into the cash-for-seat saga.
It is unclear what the agenda will be when the House reconvenes for the urgent deliberations as the release from Parliament failed to make mention of the issues.

Below is the statement released by the Speaker's office reconvening the house: