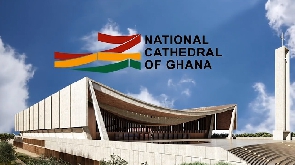 The National Cathedral Secretariat has responded to recent disclosures about its processes in the United States of America relative to the registration of a fundraising wing it describes as a Special Purpose Vehicle (SPV).
The secretariat through a statement dated May 2 and posted on their website gave responses to some five allegations it described as so-called bombshells as released by Samuel Okudzeto Ablakwa, Member of Parliament for North Tongu.

Parts of its introduction to the reply read: "As the Secretariat has always argued, issues of accountability are critical to a project of this nature.

"Consequently, it is legitimate, and we welcome, Parliamentary oversight of state resources in the project. However, we insist, again, that Parliamentary oversight is not exercised on social media, but in Parliament or through statutory bodies established for the purpose.

"Consequently, the Secretariat is determined not to be drawn into, or engage in a constant tit-for-tat social media war on the project," stressing that its reply is strictly by way of clarifying issues on its operations.

The five major issues Ablakwa raised in his National Cathedral Scandal - American Edition Part I
a. Cathedral project registered in Washington DC under different name

b. No member of clergyman on Ghana Board of Trustees listed in US documents

c. Address to US registration documents fraudulent

d. Ablakwa meets American consultant paid US$6m over the project

e. Identity of two 'unknown' men in US incorporation documents revealed.
Read the full response from the Cathedral Secretariat



Meanwhile, watch the latest episode of People and Places on GhanaWeb TV below:




Watch the latest episode of The Lowdown below:






SARA