Passengers at the Kotoka International Airport have been welcomed to what can easily be described as the 'perfect Christmas mood.'
This is due to the KIA's management stationing a Father Christmas and a choir at the airport, exuding joy and love as music blasts off to greet and send off passengers.

While arriving in Ghana on the eve of Christmas, passengers were treated to serenading Christmas carols by the Tema Youth Choir at the KIA's Terminal 3 section.

In videos that have since gone viral, the happy-looking choir is captured signing melodious Christmas carols which left many smiles on the faces of passengers.

For instance, some of the flight crew at one point joined in to dance to the melodious carols sung by the choir while some passengers are also seen dancing to the local renditions of some of their favourite Christmas songs while sharing good times with other passengers.

Also, a Father Christmas is seen sharing gifts with the passengers, while making time to take photos with them. Some of the gifts include Made-in-Ghana chocolates by Santa Claus and other fun activities to spread the joy of the season and create a memorable experience for passengers.

In one of the videos, a little girl is seen interacting pleasantly with Father Christmas, after which she was given a gift.
This activity by the Ghana Airports Company Limited (GACL) forms part of efforts to enhance passenger experience at the Kotoka International Airport and the regional airports during the festive season.

It surely already looks like Christmas is here.

See the videos and the pictures below: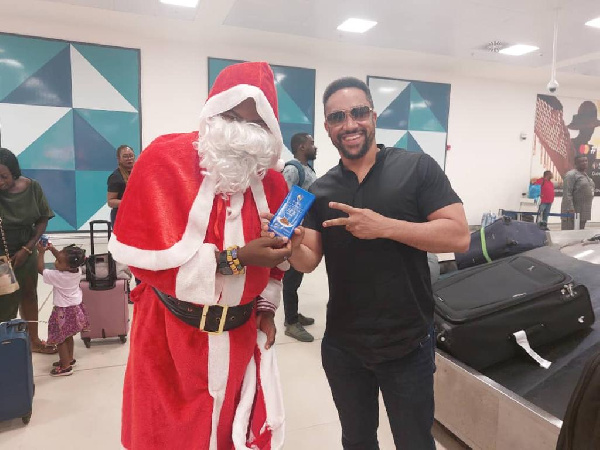 AE/BOG