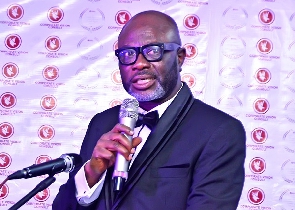 President of the Ghana Union Traders Association (GUTA), Dr Joseph Obeng, has asserted that the savings culture of Ghanaians will witness a sharp decline if care is not taken.
According to him, people may start saving under their beds instead of making bank deposits due to the current uncertainties with investments and savings within the financial sector.

Speaking at the Graphic Business/Stanbic breakfast meeting in Accra last week, Dr Joseph Obeng said, "I am afraid we will go back to the dark ages where people were afraid to send money to the bank, hide it under their beds because the revolutionaries confiscated it, it took so many decades of education to change that mindset for people to trust the banks again," he stated.

Dr Obeng's comment was on haircuts and the Domestic Debt Exchange Programme rolled out by government.

In his view, government has to ensure that foreign entities and retailers do not repatriate monies made as profit from sales to their home countries to ease the pressure on forex exchange.

"What GUTA wants is for the government to ensure that these foreign entities and retailers save money for importation of goods with the Bank of Ghana (BoG) or any state financial entity to reduce the forex exchange and prevent a situation where they bring their goods, sell them and repatriate their monies," he said.
The move, he said, will help stabilize the economy as investor confidence will be boosted.



Watch the latest edition of BizTech and Biz Headlines below:






Watch the latest edition of Business Moments below:





ESA/FNOQ