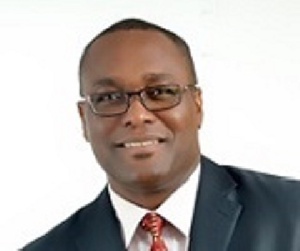 The Society of Family Physicians of Ghana (SOFPOG) has organised a free medical screening for the people of Korle-Gonno a suburb of Accra to improve their quality of life and make them healthy.
The programme which formed part of the World Family Doctor Day, seeks to provide healthcare to all individuals in the community who due to financial challenges do not visit the hospital but have health issues.

The World Family Doctor Day, set aside in 2010 by the World Health Organisation on May 19 every year, highlights the roles and contributions of family doctors in healthcare system.

This year's celebration was on the theme; "A Family Doctor for Every Family".

Dr Henry Lawson, the Africa Regional President, World Organisation of Family Doctors, in an interaction with the media said, every family in Ghana ideally should have a family physician that handles primary health needs and only refers when the need arise.

But in Ghana, the reality is that most people engage in self-medication, visit the emergency unit and take non professional health counsel when ill and as such do not see the need to have a family physician.

Dr Lawson said for individuals and families who apparently may have access to health care, inappropriate health seeking behaviour may prevent them from maximising health services available to them.
"This therefore calls for a family physician who knows the patient and can be more effective in taking care of his or her health care needs."

Family physician develops professional relationship with the patient, involves in primitive care, provides coordinated care and also treats all health related problems and in some cases undertakes some surgical procedures.

Dr Lawson said SOFPOG for these reasons was embarking on a campaign on the need for every family to have a family doctor in the future as they believe that no person should be denied the opportunity to have a family doctor irrespective of their location, age, sex and economic status.

He therefore called on the government, WHO, other international organisations, NGOs, institutions and other funding agencies to support the training of family physicians in Ghana.

He encouraged doctors especially those in private practice across the country, to update their knowledge in family medicine to ensure high quality standards in primary health care.

He also called on the Medical and Dental Council, Health Facilities Regulatory Agency and other regulatory bodies to revise the criteria for licensing health facilities that provide primary care to conform to the standards.
He said Ghanaians relying on unregulated traditional medicine for healing was worrisome as research had indicated that the use of these medicines was the leading cause of kidney failure in the country.

Dr Lawson called on the Ministry of Health and other appropriate authorities to tackle this menace with much urgency to prevent complications that result from unsuspecting patients being taken advantage of.

Dr Priscilla Vandyck-Sey, the Senior Family Physician and Acting Head of Department Korle-Bu Polyclinic, said this was their way of providing community service to patients.

The community members were given medical screening on hepatitis, malaria, diabetes, blood pressure, weight and height and were advised accordingly.

She said 300 people were expected to be screened and expressed the hope that in the near future more people would embrace the specialty of family doctors.