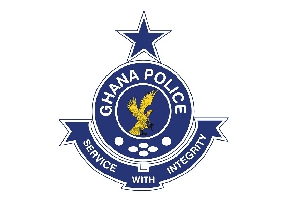 Activists and journalists are providing "preliminary" evidence of assault on #OccupyJolorbiHouse protesters on 21 September, 2023, day 1 of their three-day protest.
This was after a police statement dated September 22, in which the administration said there was no evidence of assault on protesters as widely reported in the media.

"It was established at the meeting that there is no evidence or reported case of assault against the demonstrators according to Police records. Therefore, anyone with evidence to the contrary should provide it for investigation.

"We would like to assure the public that the Police Service is dedicated to fostering a democratic environment where citizens' rights are upheld while maintaining the security and stability of the nation," the statement signed by Director Public Affairs of the Police Service, ACP Grace Ansah-Akrofi indicated.

On social media, videos of police beating people at the Accra Regional Command especially is being shared as evidence of the highhandedness that followed the illegal arrets of protesters.

The organizers, Democracy Hub, also denied agreeing with police that there were no assaults, according to them; the only issue they discussed with the police was to hear what police had to say on the chaos they created on September 21.
See some of the video evidence below:


The @GhPoliceService say it has no record of assault of protestors. No worries, JoyNews has one. An officer even threw sachet water at our cameras when we were filming what they were doing to this protestor on their own premise. pic.twitter.com/u5J5qZ3rfW

— Kwetey Nartey (@kweteynartey) September 22, 2023
.@GhPoliceService ????#OccupyJulorbiHouse https://t.co/mXWScgCIaJ pic.twitter.com/336n4EfXcO

— Ölele | Deep Throat Sauce????????‍???????????? (@OleleSalvador) September 22, 2023
Journalists targeted and molested: Account from September 21, 2023
The protest saw journalists subjected to violence and harassment. Ghanaian TV personality, Bridget Otoo, shared her harrowing experience.
"I was holding a guy's phone, he was live on Twitter, now X and I was talking in the space because a question was asked on what was happening on the demonstration grounds.

"While I was talking and holding his phone, the police charged at us for doing absolutely nothing, attacking him. He ripped my bag and they pulled my dress and now I have a ripped dress," she lamented.

Another Metro TV reporter, Vanessa, echoed Otoo's sentiments, stating that she was severely brutalized.

"More than six police officers, you have no idea I am so traumatized, so what happened was they were taking one person in and they were beating the guy mercilessly so I was taking shots of what was going on and immediately more than six police officers surrounded me put my hands behind my back," she lamented.

SARA
Click here to start the nomination process for the 2023 GhanaWeb Excellence Awards

Ghana's leading digital news platform, GhanaWeb, in conjunction with the Korle-Bu Teaching Hospital, is embarking on an aggressive campaign which is geared towards ensuring that parliament passes comprehensive legislation to guide organ harvesting, organ donation, and organ transplantation in the country.

You can also watch this episode of People & Places on GhanaWeb TV: