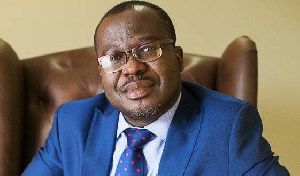 TV3 can confirm that the Tema Regional Police Commander has invited the Managing Director of the Bulk Oil Storage and Transportation (BOST), Alfred Obeng Boateng over alleged death threats on the life of Executive Secretary of Chamber of Petroleum Consumers, Duncan Amoah.
Alfred Obeng is expected to report on Tuesday March 13.

The threats of death were after investigations by COPEC into the sale of some 1.8 million barrels of crude oil by BOST, causing the state to lose about 5.3 million dollars.

Duncan Amoah on Sunday raised the alarm that his life was in danger after he uncovered an alleged shady deal at BOST.
Meanwhile, BOST has rubbished the claims by Duncan Amoah in that exposé.

Meanwhile, the Board of Bulk Oil Storage and Transportation Company has given its legal team 24 hours to advise on the way forward on the allegation made against it by the Chamber of Petroleum Consumers Ghana.