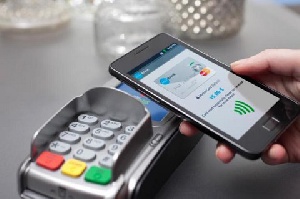 The Ghana Police Service has assured of taking measures to tackle the rising menace of electronic commerce (e-commerce) fraud and impersonation in the virtual space.
The Inspector General of Ghana Police Service, Dr. George Akuffo Dampare – who said criminals in e-commerce and impersonators on social media platforms will no longer have a field day – revealed that the Service is currently setting up special teams to deal with Internet fraud.

"There are several levels to it; there is a policing component, there is also the individual persons' security component, and also the community component. From the policing side, we have taken some pragmatic steps in recent times and started setting up a team to holistically look at some of these things.

"I would like to assure you that a lot will be done," Dr. Dampare said.

The IGP said this when he appeared before the Public Accounts Committee (PAC) of parliament to answer questions in relation to the 2020 Auditor-General Report on the Interior Ministry, under which the Police Service falls.

His comments were in response to a question from a member of the PAC and MP for Buem Constituency, Kofi Adams.
The MP, expressing worry about rising numbers in Internet-related fraud – particularly people impersonating MPs on social media, said: "There is this continuous increase in scams of various forms, especially people impersonating MPs. These persons operate with mobile phone numbers that unsuspecting victims call on and make payments, and these criminals go and cash-out these monies. So, it is possible for them to be traced and arrested. We do not hear much of some of these things. What is the Police Service doing to help us deal with this canker?"

In his response, Dr. Dampare said: "For the first time in the history of this country, you are going to hear a whole bunch of things about people who have been duped across the Internet space and how we are dealing with them.

"There are couple of instances where people have been swindled through e-commerce market platforms; and as we speak, about 18 people have been identified – and out of the 18, seven have been arrested.

"What we have to do going forward," he added, "is to pick on all the other cases we have and see what we can do to make sure that, at the end of the day, we send the strongest signal to these people."

Although he acknowledged the recent SIM card registration will go a long way to help police administration deal with the situation, he added that the country's inadequate addressing system poses a challenge with regard to how quickly police can swoop on suspects.
"The challenge used to be the case when we had an environment where people could just walk into any service provider and get a number registered. Fortunately with the registration exercise, for all numbers which are unregistered there is difficulty for those people to continue.

"This has helped us in terms of defining the space and how easily you can access these people and have them arrested; but the tail-end of it is also our addressing systems and how to even locate the house of a person you been been able to identify. For instance, in other jurisdictions you always know where somebody lives; and instantly all you have to do is just know the address, know the contact number and walk to the house and pick up the person. And if we have that environment, we can assure that we the police – and by extension other security agencies -will make this country zero-crime rated," he further explained.

The IGP went on by cautioning the general public to be more security-conscious in their dealings. He also urged communities to cooperate with the police to fight these social vices. "The final bit is to do with our personal security – our own individual security and the security that comes from the way we handle our personal selves, the way we communicate even on the phone."