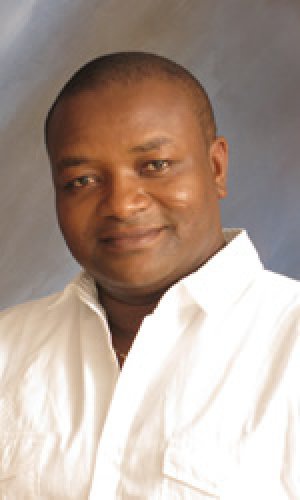 Wed, 20 Jun 2012 Source: GNA
Mr. Hassan Ayariga, Flagbearer of People's National Convention (PNC), on Wednesday said it was important for politicians to ensure the sustainability of peace to help in the development of the nation and achieve its desired motives.
He said politics was not a tool for violence but for learning, understanding and agreement, and that nothing could be achieved if there was no peace in the country and urged Ghanaians to unite to uphold and defend the prevailing peace in the country.

Mr. Ayariga made the observation when members of the Inter Party Youth Committee (IPYC) paid a courtesy call on him in Accra to solicit support for a peaceful Election 2012.

The Committee is made up of the National Youth Organisers of the four major political parties; the National Democratic Congress (NDC), the New Patriotic Party (NPP), the Convention People's Party (CPP) and the People's National Convention (PNC).

They resolved that their campaign messages would be focused on peace building and national development rather than on insults, intemperate language, provocative statements and incitement against groups, ethnicity or religious sects in Ghana.

The visit was to inform the PNC Flagbearer about a Peace Project being adopted by the Committee to change the face of political activities in the country and discuss with him on behalf of the youth in Ghana the need to promote peaceful elections.
Mr. Ayariga called on stakeholders who advocate for peace to come together and help promote the peace campaign among the youth before, during and after Election 2012.

He appealed to the media to help promote peace in the country through their programmes and give free and fair coverage to all political parties.

Mr. Ludwig Hlodze, National Chairman of IPYC said members had resolved not to allow themselves and the youth of the country to be used as tools of violence but rather use their energies to maintain the prevailing peace in the country.

He said in the West African Sub-Region, Ghana was highly recognised for her continued peace and stability over the years and must not be destroyed within a short period, adding that, development could only be achieved when there was peace.

Mr. Hlodze said as part of activities towards engendering collaboration among all the political parties, the Youth Organisers would tour the country to preach the message of peace and the holding peaceful campaigns, and also interact with civil society organisations, religious bodies and traditional leaders.**
Source: GNA