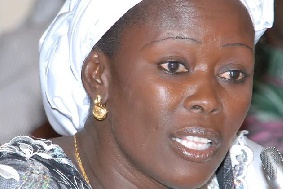 Some government officials have been linked to the menace of human trafficking in Ghana .
This was revealed, plain and simple, by the past deputy head of mission to Saudi Arabia, Hajia Hawawu Boya Gariba who has opened up to Joy FM over the reasons why it still remains difficult to put a lid on the menace of girls being abused at these countries.

The shocking revelation by the former government appointee follows investigations conducted by Joy FM over the grueling treatment meted out to these female migrants by their masters at the Gulf States.

YEN.com.gh had earlier revealed to you how most of these girls are being maltreated and sexually abused by persons in such foreign countries a development which led to the foreign affairs minister warning that such ladies and men risk travelling to the Gulf States at their own risk.
But according to Hajia Hawawu Boya Gariba, "if you hear the type of big names that are involved in this thing you will not respect them again".

The laws against human trafficking are very existent here in Ghana with culprits liable to facing up to years behind bars but unfortunately, these laws remain nothing but useless as thousands of these innocent girls lose their dignity each and every time they make the dangerous trips to such Gulf cities.

Sadly enough, the image of Ghana on the world stage has dwindled since 2016 as the American government placed Ghana on the red list over issues related to human trafficking.