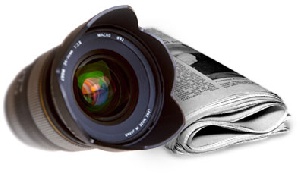 Tue, 3 Apr 2007 Source: Statesman
Kweku Baako Jnr, Publisher and Editor-in-Chief of the Crusading Guide, has underscored the importance of a free thinking media, unfettered by restrictions and conventions that might eventually force them to think and act the same way. This freedom, which will allow the media to properly fulfill its role as watch dogs, is necessary for the growth of the country's infant democracy.

Speaking at the second anniversary celebration of The Enquirer newspaper over the weekend, Mr Baako asserted that there necessarily have to be divergent views in the media landscape, since they "can not think, say, and publish the same way," and urged the public to appreciate that the diversity was crucial for the development of the nation.


The senior journalist maintained that a pluralistic media is key to the survival of democracy, saying, "the very moment newspapers begin to publish the same way, journalists think and speak the same way, society will die."


According to Mr Baako, every newspaper has its history, agenda and philosophy, although this should not arrogate to them the right to be judgmental. "The people should be allowed to decide for themselves at the market place of ideas," said he.


He lauded The Enquirer for carving a niche for itself in the media landscape within the short period of its existence.


Expressing similar sentiments, Kwesi Pratt Jnr, Managing Editor of The Insight said, "we cannot all think in one straight line, we are bound to disagree and when we disagree, we should not draw swords."

He paid glowing tribute to Nana Kofi Coomson, Publisher of The Chronicle, for making tremendous contribution to the advancement and development of the media practice in Ghana.


He attributed the performance of Raymond Archer, Editor-in-Chief of The Enquirer, to the tutelage he got from the Chronicle.


Mr Archer expressed delight that his paper has survived what he referred to as "roughages of the industry" in the country. According to him, The Enquirer focuses basically on public accountability, anti-corruption, and government business but is not interested in party politics.


In carrying out this objective, he said, the paper"s stand on issues sometimes gets misconstrued but "that it is part of the media work."


Highlight of the anniversary was the recognition of P C Appiah Ofori, MP for Asikuma Odoben Brakwa, as an anti-corruption crusader. He was presented with The Enquirer's National Integrity Award, a study opportunity at the Les Aspin Centre for Government in Washington, America.

Source: Statesman