Business News Wed, 6 Dec 2017
Click to read all about coronavirus →
The Executive Director of the Chamber of Petroleum Consumers of Ghana, Duncan Amoah is worried that no arrests or prosecution have so far been made over the diversion of Premix fuel in the fisheries sector.
Mr. Duncan Amoah's concern comes in the wake of the joint Press Statement by the Ministries of Energy, Fisheries and Aquaculture Development, National petroleum Authority(NPA) and the National Premix Fuel Committee after an emergency meeting over the recent premix fuel diversion scandal.

In a joint statement they however assured that adequate measures have been instituted to address the situation, while investigations still continue and those found culpable will be brought to book.

But Mr. Amoah believes more needs to be done to prevent the recurrence of the act.
"…We believe that diversion to have happened in January, February, March, April, May, June; the products were not diverted to school parks, they were diverted to some fuel stations to be sold eventually to the unsuspecting public. We are unhappy with the fact that not a single arrest has been made up to date, not a single refund has been made to the state. Nobody seems to be prosecuted for the wrong. That is worrying. Again, as Consumers we are interested in where these 234 trucks diverted went to, which station bought the product? when did they buy them, who did they sell the products eventually to? we are interested in answers as these…" he told Accra-based Citi FM.

SEE the Joint Press statement by Ministry of Energy, Ministry of Fisheries and Aquaculture Development, National Petroleum Authority and the National Premix Fuel Committee.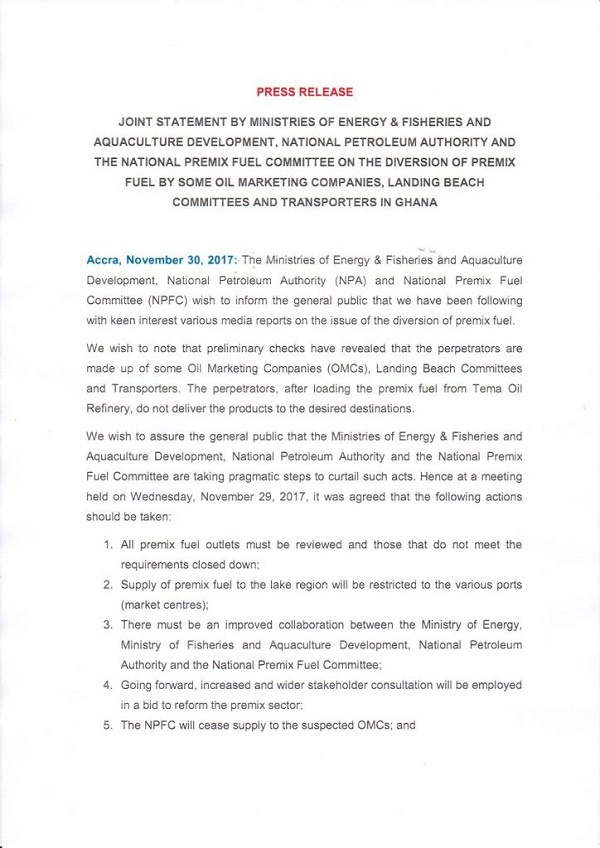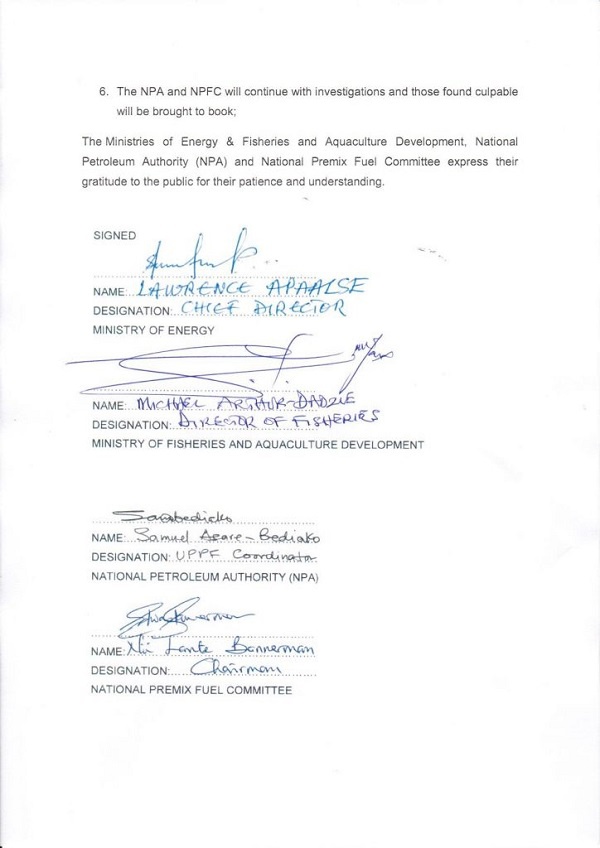 Send your news stories to and via WhatsApp on +233 55 2699 625.