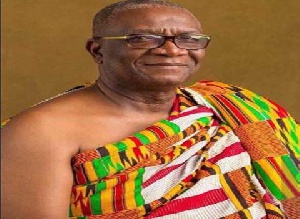 The late Emmanuel Kyeremateng Agyarko was born on the 10th of December 1957 at Odumase Krobo in the Eastern Region. His father, Kwasi Agyarko was a merchant and United Party activist from Jamase, Ashanti Region and his mother was Jane Ladze Padi from Odumase Krobo in the Eastern Region.
The soft-spoken Kyeremateng Agyarko was the younger brother of the former Minister of Energy, Boakye Agyarko who was sacked by President Akufo-Addo in August following the controversy surrounding the review of the AMERI power deal.

He had a Bachelor in Pharmacy in 1982, which he obtained at the Kwame Nkrumah University of Science and Technology. He was a pharmacist, a medical doctor and an active politician known for defending the NPP and government's policies in the media.

He was once the Chief Executive Officer of the Food and Drugs Authority during President Kufuor-led administration spanning from 2001 to 2009.

A strong member of the New Patriotic Party (NPP), Kyeremateng Agyarko has been the MP for Ayawaso West Wuogon Constituency since 2012 after he replaced the current Chief of Staff, Frema Opare as MP for the area.

In Parliament, he was the Chairperson of Environment, Science and Technology Committee, a member of the Government Assurance Committee and the Health Committee.
Kyeremateng Agyarko died on November 21, at the age of 60 at a hospital in the United States after a protracted ailment.

The family confirmed the demise and said they received the information from the United States of America (USA) where Mr Agyarko was seeking medical care around 4pm on Wednesday, November 21.

He was married with seven children.