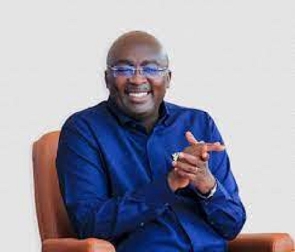 The Chief Executive Director of Educate Africa Institute, an education think tank in Ghana, William Boadi, has described the plan to distribute tablets in place of textbooks to students as a misplaced priority.
He claimed that the provision of textbooks has not even been successful, let alone the replacement of laptops, indicating that the president's promised quality of the Free Senior High School has not been met.

He believes that there are several challenges confronting the education sector that the government should focus on instead of distributing tablets or laptops in place of textbooks.

William Boadi emphasised that the infrastructure and other challenges surrounding the Free Senior High School policy must be addressed first before implementing other policies to supplement the Free SHS.

He noted that while the decision to phase out textbooks in our senior high schools is a good one, issues associated with the implementation of the free Senior High School policy must first be addressed.
What is the status of President Akufo-Addo's promise to our children of one hot meal and one hot chocolate drink? Our children require a safe place to sleep, nutritious meals, and safe drinking water. You have not been able to accomplish these goals.

"There are several schools that do not have electricity, so how will the laptops or tablets be charged if you send them there? The Vice President had the opportunity to address a crowd at an event, so he simply spoke and made a misplaced and senseless promise.

"Delivering on this initiative would have been a piece of good news if the challenges confronting the education sector, particularly the free SHS, had been addressed. But, even though we are witnessing several crises, we have a Vice President and a government promising to replace textbooks with laptops and tablets.

"Our leaders must apply wisdom in managing the country. They owe it to the people to be accountable, deliver competent leadership, and roll out sensible, measurable, and sound policies."