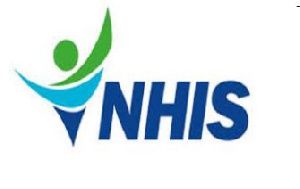 Acute shortage of vital working materials has hit eight Health Insurance Schemes in the central region.
Affected schemes could be found in the Agona West, Effutu, Kasoa, Agona East, Awutu/Senya, Gomoa-West, Gomoa-Central, and Gomoa-East administrative areas.

As a result, hundreds of inhabitants living in towns and villages in the eight administrative set ups wishing to register with the National Health Insurance Scheme (NHIS) have been virtually denied of registration by the affected schemes.

A survey conducted by the Ghana News Agency on the issue confirmed that, the Branch Schemes were currently concentrating their operations on the renewal of expired NHIS ID Cards only.

The reason was that, the few printing materials supplied to the schemes could not assist them to meet the registration needs of prospective members.
Speaking to the GNA on the challenge, Mr. Enoch Entsie a victim of the shortage appealed to the government to do everything possible to equip the NHIS with adequate funds to enable the various Branch Schemes to enrol more people into the fold of the policy.

According to Mr. Entsie, the problem had affected many people in the rural areas as well as those in urban towns located within the eight administrative set ups.

Mr Entsie Adar said that the issue had also prevented hundreds of nursing mothers who delivered new babies recently from registering their children.

Besides, Mr. Entsie further stated, the issue he believed, has also affected revenue generation of the affected Schemes and expressed the hope that since the policy had come to stay, government would assist the management of the NHIA to improve the situation without delay.