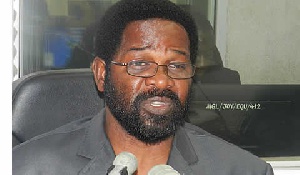 The MP for Ablekuma South, Alfred Oko Vanderpuije, has called for measures to halt Public Universities from slapping what he termed "exorbitant" fees and penalties on students.
The MP wants the fees and penalties of public universities to be regulated to curb abuse.

In a statement in parliament Thursday the Ablekuma South legislator, who was a former Mayor of Accra charged parliament to act against the phenomena, arguing that it has become a national crisis that needs urgent attention.

Speaking to Starr News, the former Accra Mayor challenged Parliament to ensure public university fees are harmonized.
"We have brilliant but needy students and they cannot afford to pay the fees [being charged] in the first place for various circumstances and reasons.

So if they are not able to pay the school fees and on top of that you are adding the penalties then what you are telling them is that they should stop education," he lamented.