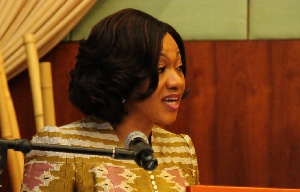 For the second time in a row the hearing of an application by the Electoral Commission for an extension of time to implement the Representation of People's Amendment Act (ROPAA) has suffered adjournment.
On March 4, the case was adjourned to today March 21 for hearing.

But in court today, counsel for the respondent Samson Lardi Anyenini told the court that there has been a new development for which they would need an adjournment.

He prayed the court for an adjournment to allow the respondent in the case file a supplementary affidavit to enable them make their side of the case.

According to him, it was supposed to have been filed yesterday but some difficulties were encountered and was "being filed today."
Daily Heritage Court Correspondent Muntalla Inusah who was in court reported that Justin Amenuvor, counsel for EC who was to move the application raises no objection.

The court presided over by Justice Abodakpi, adjourned the case to April 3, 2019.