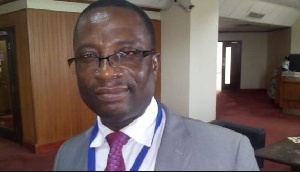 Some residents of the Sekyere Afram Plains district of Ashanti region have expressed worry about the attitude of their member of Parliament, Mr Alex Adomako Mensah for not showing concern about their welfare as a representative in Parliament.
According to them, they had received an information that, the ministry of energy has distributed 40 led bulbs to all 275 members of parliament for them to distribute to their various constituencies to help enhance electrification system in the country but ever since the distribution was made, by the ministry, the MP has failed to submit it to the district assembly.

Spokesperson for the residents, Mr Amoh Justice who double as constituency secretary of NPP said that, all efforts have been made to get clarification from their MP but he has failed to answer them.
He said the situation is having a negative impact in their lives because criminals are taking advantage of it to carry out their activities.

He is therefore admonishing the MP to hand over the bulbs for them to use them for the purpose it was meant for.