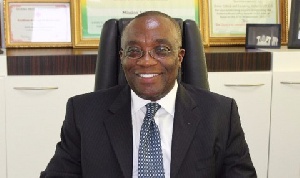 Thu, 30 Aug 2018 Source: Free Press
At a time when Ghanaians are already shedding tears, and bemoaning government's decision over the recently introduced tax on 'luxurious' vehicles, it has been established that officials mandated to see to its (tax) collection and operation are rather deepening woes, by using the opportunity to milk vehicle owners.
Investigations by Free Press hounds have revealed that although there were some exemptions; covering tractors, ambulances, commercial vehicles with capacities to transport more than ten passengers and other commercial vehicles for the transport of heavy goods, the Driver Vehicle and Licensing Authority (DVLA), was still applying charges to those exempted vehicles.

According to the new tax law, vehicles with 2950 Cubic Centimetres (cc) engines were to pay GH¢1,000, those with 3550cc – 4049cc were also to pay GH¢1,500 whereas vehicles with over 4049cc would be paying Ghc, 2000.

However, it appeared because government failed to do extensive education on the new tax implementation to commercial vehicle owners, the DVLA officials were using the opportunity to line their pockets with 'looted' cash from unsuspecting vehicle owners.

Parliament, on August 1, 2018, imposed an annual levy on vehicles with high engine capacities and directed the DVLA as a sole body mandated by law to collect the levy on behalf of government.


A reliable source at the DVLA who spoke on conditions of anonymity hinted it was an order from above.

He explained that for instance, "if Tipper Trucks and other commercial vehicles want to avoid paying the levy, they must now use yellow plates, instead of white plates".

He said the yellow plates were for commercial use whereas white plates were for private use.

Meanwhile, all attempts to reach Kwaku Darko Afari, Head of Public Relations at the DVLA, via calls and text messages, for official response proved futile, as his phone was either switched off or out of coverage area.
Source: Free Press