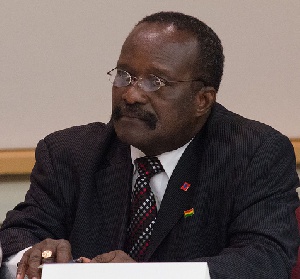 Reports that four Ghanaians have been killed in the xenophobic attacks in South Africa should be disregarded as it has been denied by Ghana's High Commissioner to South Africa, Kwesi Ahwoi.
Reports are rife that Ghanaians residing in the former apartheid nation are desperately looking for ways to return home as the attacks on black foreigners degenerates.

But speaking to Abena Owusu Nyamekye Saturday, the former Interior minister said such reports are false and do not represent the exact situation on the ground.

He denied rumours that Ghanaian immigrants are stranded as a result of the attacks.

"We have been in touch with all Ghanaians through the various associations that they have here and they have been cooperative.
"Apart from the initial reported death that we have put out already, there haven't been new cases.

"In all, six people all over, have been reported killed but only one Ghanaian has been recorded," he stressed.

Foreign nationals in South Africa are being attacked by locals claiming the foreigners have taken over their jobs.

The Nigerian government has threatened to frustrate the interest of South Africa in Nigeria if the attacks do not end.