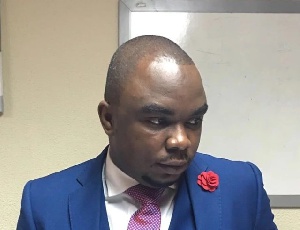 The Director of Human Resource at the Social Security and National Insurance Trust (SSNIT) must be made to face the full rigours of the law for failing to do due diligence in the employment of its Head of Management Information Systems, Dr Caleb Afaglo, a labour expert, Amponsah Tawiah, has said.
Dr Afaglo was interdicted after he allegedly presented fake documents for the top job.

The Economic and Organised Crimes Office (EOCO) found out he presented fake certificates during a probe into a $72 million software contract.

Speaking on this matter in an interview with Accra News on Tuesday, August 29, Dr Tawiah said: "They didn't due diligence, and, so, they should be made to face the consequences.
"Background checks in employment are very key. Normally, you will have people who are very good with the job, very competent, however, you will realise that they may have one or two character flaws that can derail the fortunes of the company or the organisation, so you need to do due diligence to find out these behaviours they come with.

"You don't ask the person to start the work before you do the background check, and, so, for me, if they (SSNIT HR) have not done their work well, they should be made to face the law."

Dr Afaglo has, however, insisted his certificates are all genuine.