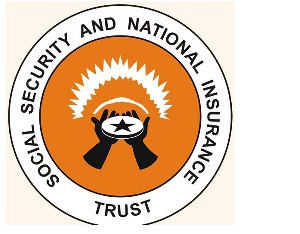 The Social Security and National Insurance Trust (SSNIT) has lost over GHC20 billion of the taxpayers' money in the past, and, so, the current $72 million software saga is "peanuts", a financial consultant, Mr Cudjoe Akpabey, has said.
The Economic and Organised Crimes Office (EOCO) is currently investigating the $72 million software saga. There are concerns that the monies paid for the system have been overpriced, with ICT experts arguing that the cost for the application is outrageous.

The software system, which was undertaken in 2012, is, according to SSNIT, meant to provide customers with convenient services.

Reacting to the saga on Class91.3FM's Executive Breakfast Show (EBS), Mr Cudjoe said SSNIT should be collapsed.
He told show host Moro Awudu: "I'm the one championing the collapse of SSNIT. Let me tell you this $72million we are talking about is peanuts. I led a team around the year 2000 – 2003 to investigate SSNIT and I will give you the companies and the monies that we've lost. In today's money, it's about GHS20billion plus several millions of dollars so this is not new.

"SSNIT is not an insurance scheme; it's not a trust fund. It's a deception, and we have all been deceived over the years that we have Social Security and National Insurance Trust, but there's nothing like that. As a matter of fact we are all paying taxes but they tell us it is contribution.

"So all the discussions have been on this law and I have said at several places that let EOCO carry out its investigation , we have also done some in the past but the issue is, is SSNIT viable? No."