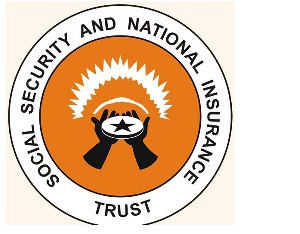 The Social Security and National Insurance Trust (SSNIT) is set for a meeting on Wednesday, August 29 following various scandals that have hit the Trust.
Among other things, the Chairman of the Board of Trustees of SSNIT, Dr Kwame Addo-Kufuor, and his team are considering retrieval of monies paid as salaries to interdicted MIS Manager, Dr. Caleb Afaglo

Dr Caleb Afaglo had claimed to have Masters and Doctorate degrees, but it was discovered after an investigation by the Economic and Organised Crimes Office (EOCO) that he does not have even a first degree.

This comes in the wake of $72m software system acquisition probe that is currently underway by EOCO.
There are concerns that the monies paid for the system have been overpriced, with ICT experts arguing that the cost for the application is outrageous.

The OBS project, which was undertaken in 2012, is, according to SSNIT, meant to provide customers with convenient services.