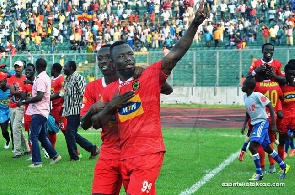 Former Asante Kotoko striker, Sadick Adams, has criticized the standard of players in the Ghana Premier League, claiming that the teams in the league prioritize quantity over quality when recruiting new players.
The former AshantiGold SC player made the comments during an interview with Accra-based radio station, Radio Gold.

Adams suggested that the lack of investment in quality players is having a negative impact on the overall quality of the league. He stated that in previous years, the standard of the league was far superior to what it is now.

"It is not that they don't know how to recruit but they want the quantity not the quality, the clubs don't want to spend on quality players," Adams said.
"Maybe they have the money to buy the quality players, but they will rather use the money to buy the quantity of the players."

He added that although there are some good players in the league, there are not enough of them, resulting in a lack of quality.