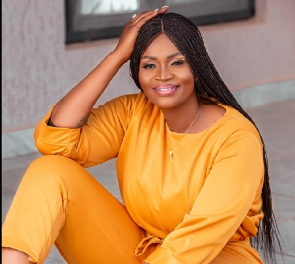 Samini and Sarkodie dominated social media conversations when the former publicly rebuked his junior colleague for disrespecting him through the act of not responding to his WhatsApp messages.
Samini who tagged Sarkodie as "fake" also reminded the award-winning rapper that he remains his "small boy" in the industry.

"Not sure I'll need a verse from sark but if he ever does need one I'm not interested and that's facts. He knows this himself. )y3 Alo sometimes and I don't play that. Yes or no be problem for am so e go slow you and your project go dull …, he did it to me on burning EP," he tweeted on January 23.

But reacting to the banter, Ghanaian talent manager and socialite, Ayisha Modi has claimed that Samini has equally turned his back on some persons including herself.

In an Instagram post, he named the Dancehall musician as another big culprit when it comes to ignoring messages and calls from friends and colleagues when needed most.

"My Iskoki samini don't mind Sarkodie the time you were making it big in the industry he was using his jaw to open coke bottles shouting foriwaaa foriwaa. But you samini too why are you crying over this issue?? have you forgotten it's the same bluetick food you eat. You are also doing same thing to people including me after we also supported you to reach somewhere In this industry.

Despite the mockery, Ayisha admonished Samini to move on following claims that he does not wish to work with Sark.
"If you cry or laugh Sarkodie was featured by Bob Marley the greatest of all, nobody care about your iskoki feelings at this moment anyway I wish you guys all the best in your bluetick record labels. This is Showbiz nothing personal."

She added: "Nana hemaa starts today exactly 8pm. I am done with the industry beef for now. I want to eat turkey. All are invited to my coronation on Sunday. Nana hemaa greet you all."

Check out the post below:


OPD/MA