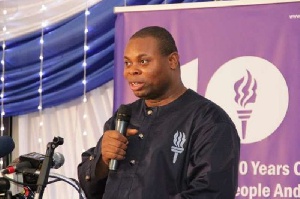 Government should scrap allowances paid to teacher trainees and channel the funds into improving working conditions of teachers in rural areas, policy think tank IMANI-Africa has said.
The governing New Patriotic Party (NPP) promised to restore the payment of the allowances effective September 2017. A provision of GHC103 million has been made for the payment of allowances to all 43,570 trainees in the 43 public Colleges of Education.

The teacher trainee allowance policy was introduced in the 1960s as part of Dr. Kwame Nkrumah's agenda to attract more people into the teaching profession. It was repealed in the early 1970s but had to be reinstated in the 1980s due to mass exodus of Ghanaian teachers to Nigeria.

IMANI-Africa in a statement said the teaching profession has generally become unattractive as about 75 per cent of teachers will not recommend the profession to others due to low levels of job satisfaction and poor working condition, which is some of the major reasons for high teacher attrition.
To this end, IMANI-Africa says: "The re-introduction of the teacher training allowance can potentially compound the challenges as there could be a re-emergence of the quota system. The GHS103 million allocated means an allowance of GHS198 per month per student compared to the GHS450 per month enjoyed previously."

The policy think tank noted that given that enrolment increased by 25 per cent in the 2015/16 academic year even after removing the teacher trainee allowance, it will be prudent for the government to explore the reasons underpinning the increase.

"Resources spent on the teacher trainee allowance policy can be channeled to more critical and sustainable use such as improving working conditions of teachers especially in the rural areas. Improving working conditions on its own can attract more talented and brilliant students to the profession and significantly reduce the teacher attrition. This can significantly reduce the 45,000 deficit," the statement said.