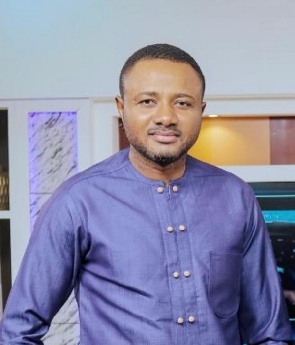 Security Analyst, and Terrorism and Counterterrorism specialist, Adib Saani, has cautioned Ghanaians to be vigilant in order to stop any potential terrorist attacks on the country.
Adib Saani urged the government to put adequate measures in place to ensure safety at the various borders as a means to prevent any possible attack in the country.

In an interview with Wontumi TV, he said that the country faces a severe security threat as a result of the way and manner in which people are entering the country through the various borders; as a result, the government should take steps to limit those movements.

He further suggested that the government should involve the locals, especially at the border towns to help in monitoring and identifying terrorism threats in the country.

In addition, he said citizens must also get involved to complement the effort of the security agencies.

"I will expect at this point in time that the government will meet the civil societies, specifically on 'see something say something'. Is not about money. So, when you meet them then you let them understand what you seek to achieve by the 'see something, say something' it will help.
"But if you think you can do it alone as the government, no, it won't work.

"It is closer than we think (terrorist attack), based on the information that I am privy to. Especially what I'm worried about is the movement of refugees into this country… militants can also act as refugees and come into the country," he said.

Meanwhile, catch the latest GhanaWeb TV Election Desk interview with Francis Addai-Nimoh, as he discusses his plans to become the NPP's flagbearer, below:




You can also watch this episode of People & Places here:



AM/GA