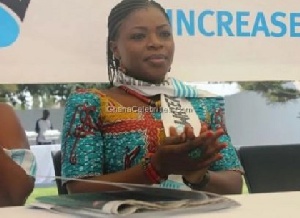 Ace journalist, Shamima Muslim, believes President Nana Akufo-Addo has some questions to answer following the resignation of his deputy Agriculture Minister, William Quaitoo.
On Tuesday evening it was confirmed that the deputy Agric minister had resigned from his post following mounting pressure from a section of Ghanaians over comments he made about the people of Northern Ghana.

In an interview with Accra-based Starr FM, he described Northerners as "difficult people", while also claiming that farmers from the north were only interested in extorting money from government.

Despite later apologizing for his comments, there were some who still thought it was not enough, with the minority in Parliament particularly calling for his resignation.

The pressure eventually got to Mr. Quaitoo and he tendered in his resignation letter on Tuesday evening.

But broadcast journalist Shamima Muslim believes his resignation should not be the end of the matter, insisting Ghanaians must know "how the presidency/president feels" about his deputy minister's resignation.
In a Facebook post she wrote:,"It will be best if the presidency reminds all his appointees about their code of ethics/conduct (if there is one). If not then they must issue one".

She added that measures must be put in place to make sure that other MP's, ministers and even party members do not repeat such actions.

Shamima's full Facebook post below: