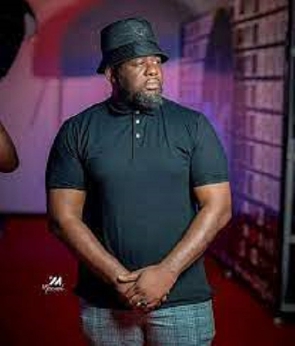 Artist manger and creative director, Lawrence Nana Asiamah Hanson, popularly known as Bullgod has defined Shatta Wale as a monster when it comes to music.
Bullgod, who was the former manager of the Dancehall artiste and having worked with him for a long time acknowledged Shatta Wale's hardwork and how he takes music career seriously.

Bullgod, in an interview with Kafui Dey on the Breakfast show on GTV also emphasized that the multiple award-winning artiste hardly sleep adding he [Shatta Wale] is mostly recording in the studio.

"He is hardworking I love that about him. Shatta Wale is too hardworking and he does not sleep, too hardworking. He is on the mic all the time, he is singing, he is producing," he noted.

The artiste manager was quizzed by the host about the number of songs Shatta Wale produced a day and according to Bullgod, the Ghanaian musician can produce close to 10 songs a day.

He explained, "What do you mean, he can produce 5, 6, 10, songs. He is a monster. I'm yet to see any artiste [like him]. I have worked with artistes…I mean Iwan was like that; Iwan was producing his own stuffs as well but Shatta is a beast."
Check out Bullgod commended Shatta Wale's work in music below


.@shattawalegh is a beast, he records about 10 songs a day.

If he goes away today, we can get a Shatta album each year for the next 10 years - Bullgod of Bullhaus

pic.twitter.com/ThGKcDqvqy

— Kafui Dey (@KafuiDey) March 24, 2023
You can also watch some of our programmes below.






ED/FNOQ