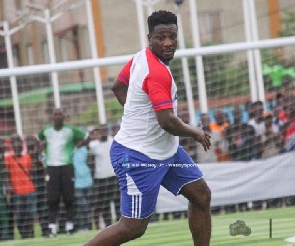 Footballers develop interesting looks and incredible physiques due to their constant training and diet discipline.
Looking and keeping fit is a major priority for footballers because they would need the energy to run across the length and breadth of the pitch to last 90 minutes in matches.

Their regular training routine and gym sessions as well as regular diet check all become a thing of the past immediately after retirement.

A few players are able to maintain the discipline to keep their bodies and fitness after matches.

GhanaWeb Sports takes a look at some footballers who look out of shape after retirement

Asamoah Gyan

Former Black Stars skipper, Asamoah Gyan still has the desire to play at the age of 37 but his fatty looks won't let him.

Gyan, Ghana's all-time top scorer, prior to the 2022 World Cup, said he would like to play for the Black Stars.
The major concern that was raised by many was Asamoah Gyan's physique. Gyan did not get the desired call-up for the tournament.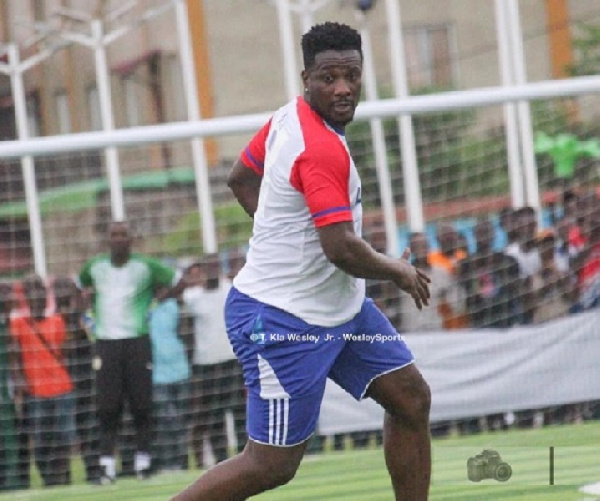 Wayne Rooney

Wayne Rooney is currently the manager of Major League Soccer side DC United. The Manchester United legend and English football great retired in 2021.

The 37-year-old has gained much weight and with his facial hair being completely gray, it might be difficult to notice him at first glance.

Wayne Rooney won 16 titles in his career, including the Champions League, Europa League, FIFA Club World Cup, and the English Premier league.


Wesley Sneijder

Wesley Sneijder is a former Dutch footballer who retired in 2019. Sneijder, during his heydays, was regarded as one of the best attacking midfielders.

He won 20 titles including the UEFA Champions League, Serie A, FIFA Club World Cup, La Liga, Eredivisie, and a host of others.

He played for Ajax, Real Madrid, Inter Milan, Galatasaray, and Al-Gharafa.

The Inter Milan Hall of Famer had a good-looking physique but got completely out of shape right after retirement.




Samir Nasri
Samir Nasri was an outrageous talent during his peak years. Although he could not reach his full potential, he is regarded as one of the most talented players to ever play for Arsenal and to a bigger extent the Premier League.

Samir had a lean body with a less muscular physique. However, images of his current looks show a fat Samir who looks completely out of shape.




Ronaldo Nazario

Ronaldo Nazario needs no introduction. Many argue that he is the greatest striker to have ever played the game.

He won many major laurels including the World Cup but could not lay his hands on the UEFA Champions League. The Brazilian great, however, won the UEFA Europa League.

Ronaldo had an interesting physique until the twilight of his career, from 2010 to 2011. He officially retired in 2011.
He currently looks fat, losing his muscular physique acquired during his playing days.




Adriano

Adriano looks similar to his compatriot Ronaldo Nazario. He won a lot of laurels in Brazil and Italy.

He established himself and became a household name during his days at Inter Milan.

He could not win any European title at Inter and also failed to win FIFA World Cup.