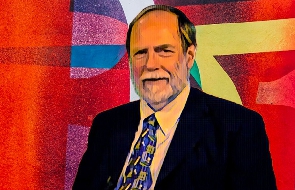 South African billionaire Nicky Oppenheimer, who saw a more modest increase in wealth in 2022, is off to a great start this year with an impressive $800-million increase in net worth due to a recent surge in the market value of his private equity investments in Africa, Asia, the United States, and Europe.
Oppenheimer's net worth has risen by $800 million since the start of the year, from $8.03 billion to $8.83 billion, according to the Bloomberg Billionaires Index, which tracks and compares the fortunes of the world's 500 wealthiest people.

The $800-million increase in his net worth, which surpassed the $75-million wealth gains he recorded in 2022, placed him among the African billionaires whose wealth has increased by more than $500 million since the year began, despite concerns about a global slowdown in corporate earnings.

Nicky Oppenheimer, South Africa's second-richest man, after luxury goods magnate Johann Rupert, derives the majority of his $8.83-billion fortune from private equity investments, which he manages through Stockdale Street in London and Tana Africa Capital in Johannesburg.

For decades, the leading South African businessman has been a private equity investor, with many of his investments taking place after he sold his family's 40-percent stake in De Beers, the world's largest diamond producer, to mining conglomerate Anglo-American in a $5.2-billion deal in 2012.
His private equity investments span Africa, Asia, the United States, and Europe, and have proven to be a sound strategy for the billionaire, allowing him to profit from market fluctuations and generate significant wealth gains.

Aside from private equity investments, Oppenheimer, a supporter of wilderness conservation, co-owns Tswalu Kalahari, South Africa's largest private game reserve, with his son Jonathan.

He is also the owner of the 65,000-hectare Shangani Ranch, which employs 400 people and has kept at least 8,000 cattle for beef export to the United Kingdom since 1937. It is known as a wildlife sanctuary because it serves as a migration route for animals.