Special Prosecutor receives over 200 reports urging investigation into stolen funds from former Sanitation Minister's residence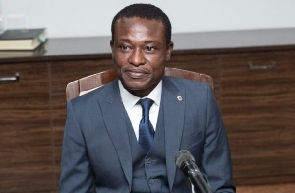 The Office of the Special Prosecutor has been flooded with numerous reports, calling for an immediate investigation into a significant sum of money stolen from the premises of former Minister for Sanitation, Madam Cecilia Dapaah.
Reliable sources disclosed to Citi News that prominent individuals have submitted more than 200 reports, expressing concerns over the source of the stolen funds allegedly taken by the two house helps of the former Minister.

Madam Cecilia Dapaah tendered her resignation on Saturday, July 22, 2023, following revelations that her house helps had allegedly stolen substantial amounts of both foreign and local currencies from her residence in Accra. The shocking incident sent shockwaves through the nation, leaving citizens astounded by the audacious theft.

Presently, two house helps, 18-year-old Patience Botwe and 30-year-old Sarah Agyei, are facing charges before an Accra Circuit Court for their involvement in the theft. It is alleged that they stole a staggering sum of $1 million, €300,000, and millions of Ghanaian cedis from Madam Dapaah's residence at Abelenkpe, Accra, during the period between July and October 2022.

While the Special Prosecutor's Office has not yet announced whether it will open an investigation into the scandal, it is important to note that a formal report or petition is not necessarily required to initiate a probe into suspected corruption cases.
In the wake of the incident, some Ghanaians have taken to social media, urging the Special Prosecutor to expedite the investigation into the source of the stolen funds.

The situation has left many Ghanaians seeking answers, as Madam Dapaah is yet to provide a satisfactory explanation regarding the origin of the monies stolen from her home.

YNA/WA