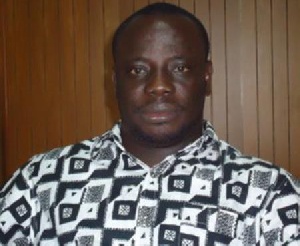 The Majority Chief Whip, Matthew Nyindam, has said the Special Prosecutor will deal with corrupt public office holders across all political divide and will not harass members of a particular administration.
According to him, the Office of the Special Prosecutor was approved by parliament after a thorough deliberation on the proposal, therefore, deep considerations went into its creation, a situation he believes will make it impossible for the prosecutor to be biased.

On Tuesday, January 2, 2018, President Nana Addo Dankwa Akufo-Addo assented to the Office of the Special Prosecutor Act passed by Parliament last year.

"My hope and expectation is that the establishment of this office is going to be an important step in our collective determination to root out corruption in the public life of our country.

"All of us know it is a major bane in the development of Ghana, and, hopefully, this office will make sure that public officials, past and present, are held to account for their actions," Nana Akufo-Addo said.
There are fears the prosecutor will target political opponents especially those who served in the former John Mahama administration.

However, speaking in an interview with Obeng Mensah, sit-in host of the Ghana Yensom on Accra 100.5FM on Wednesday 3 January, 2018, Mr Nyindam who is also Member of Parliament for Kpandai, said: "The prosecutor will not witch hunt anybody or work along political lines.

"We want to assure that the prosecutor will be neutral and deal with corrupt officials whether they are in the NDC or the NPP or the CPP.

"It is parliament that has established the Special Prosecutor and so we should have confidence that it will work effectively."