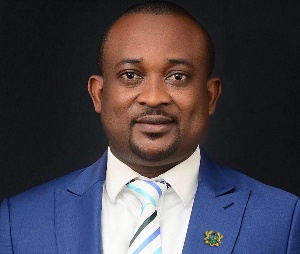 Deputy Sports minster Pius Enam Hadzide says the ministry will provide the coaches of the national team, the Black Stars with residence.
The country has no official residence for Coaches hence resort to Hotels where they pay huge bills for accommodation.

The minister who was speaking on Uniiq FM, an Accra based radio station made this revelation indicating it will help minimize cost.

"There are few changes we are making. Before, you know these expatriate coaches normally would stay in hotels and the payment of these hotels. We are talking big monies. Now, it is the view of the honorable minister and the ministry that we should get an official residence for our head coach," he said.
"We do have some properties as a state which is being held in trust by the ministry of work and housing. We have applied to the ministry of work and housing to give us an official coach's residence. We shall refurbish it so that Kwesi Appiah can move in there," he added.

Coach Kwesi Appiah was unveiled on Tuesday and will be supported by Maxwell Konadu and Ibrahim Tanko.