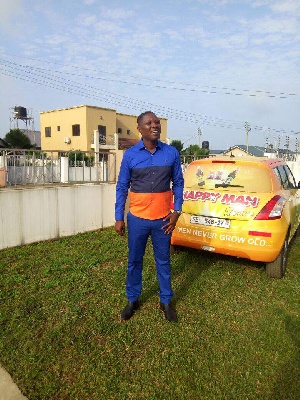 Wed, 8 Nov 2017 Source: Gifty Manye
CEO of Charger Group of companies, Mr. Emmanuel Bortey Borketey has called on young entrepreneurs to start their business from a humble beginning in order to outline their vision, mission, target market, competitors and business strategy in an organised shape.
According to him, potentials investors seek for such records to evaluate and determine the wealth of the business they intend investing into and possible chances of profit making.

Taking his turn on Biz Trends on GHone, Mr. Borketey told the host Enyonam K. McWonder that the production of their flagship product currently in the market called Happy Man Bitters started from his garage and then proceeded to a 3 bedroom apartment.
He added that their huge achievement attracted investors who not only invested funds to expand the business but relocated the factory to its current location at Dobro.

He stated clearly that, demand for their new products Happy Man Bitters is very high but they are not going to allow that get into the head which could lead to compromising on quality hence he advised young entrepreneurs never to compromise on quality.
Source: Gifty Manye