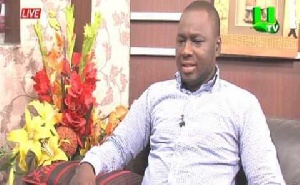 'Suspended' General Secretary of the People's National Convention (PNC) Atik Mohammed has asked government officials and politicians across board to stop stretching the issue of corruption over its limits in the country.
He believes it doesn't augur well for the nation when opposition parties concentrate their efforts on finding fault with the government and giving premium to corruption issues based on perception.

Earlier this week, former President John Dramani Mahama, in a statement, labeled President of the Republic of Ghana, Nana Akufo-Addo as being "corrupt" after denying claims of diverting $13 million meant for the development of the Western Region from the E.O. Group.

The former President was cited in a petition written to Special Prosecutor Martin Amidu for an investigation to be conducted into the alleged misappropriation of the said development fund.

"Former President Mahama, unlike President Nana Akufo-Addo, is incorruptible. He, therefore, welcomes the said petition and expects the Special Prosecutor who the petitioners claim is the originator and source of the false and dubious claims, to expeditiously commence its work", a statement signed by Mahama's Special Aide Joyce Bawah Mogtari read.

But the ruling party, in a swift rebuttal, issued a statement signed by acting General Secretary John Boadu, saying; "Mahama, rather than Akufo-Addo, being incorruptible, we find this as perhaps the biggest joke of the century that will see every Ghanaian laughing."
The NPP believes the allegation was made by an unexamined mind.

It follows a petition sent to the Special Prosecutor's Office by a group of people who are calling for criminal investigations of Mr. Mahama for alleged diversion of $13 million into private pockets meant for the development of Western Region from the E.O. Group.

An alarmed Atik Mohammed was galled by the wild claims against President Nana Akufo-Addo and speaking to host Kwami Sefa Kayi on Peace FM's "Kokrokoo" on Thursday, stated the claims are "absurd stretches of logic".

To him, it's about time political figures stopped roping the President into every corruption issue and rather help to establish an even distribution of resources and development in the country.

"It's time we stopped it and began to focus our energies on the necessary things that we should do to make sure that we make corruption the most unattractive enterprise in this country…We should continue to play our civil vigilance role of exposing corruption and making demands on government to take action but we shouldn't concentrate all our efforts on corruption. Because if we do that, we lose the focus and we lose the fight; and the criminals will go away with their loot", he stressed.