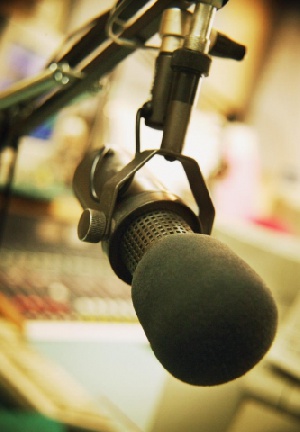 Members of the Ghana Journalists Association (GJA) in the Eastern, Brong Ahafo, Ashanti, Upper East, Upper West and Northern regions have called on their colleagues in the Western and Central regions to allow sanity and decorum to prevail in connection with the recently organised GJA Awards.
The Central and Western regional branches of the association have accused their national president Affail Monney of unilaterally conferring the 2015 Journalist of the Year award on investigative journalist Anas Aremeyaw Anas.

In an internal memo, the two groups said: "It is sad to note that the president took the decision to decide who becomes Journalist of the Year without discussing with the other five members of his team at the national level.

"We recall that after a chaotic emergency general meeting, some members picked up information that Mr Monney wanted to change who becomes the next Journalist of the Year contrary to what was recommended by the award committee made up of eminent members.

"It should be on record that the president unilaterally threw aside the recommendations of a committee and changed the Journalist of the Year to Anas without consulting anyone, more so when it was on record that Anas did not enter the awards."

However, in a counter statement, the other regional branches of the GJA said their colleagues must exhibit maturity when touching on matters that affect the credibility of the association and its flagship event.
The statement further said "It is worth indicating here that the regional executives of the Western and Central regions were part of an Emergency Meeting held a day before the 21st awards night but didn't raise any of the issues raised in their statement during the meeting.

"The attitude of colleague journalists throwing mud at leadership of the Association every year after the flagship event to award hard working journalists in the country must cease.

"We the undersigned regional executives want to state that:

1. The Journalist of the Year award goes to the journalist whose work made an exceptional impact and caused change in society

2. Anas Aremeyaw Anas's investigation in the judiciary made a greater impact in the judiciary and influenced a total cleansing, leading to the dismissal of some judges from the judiciary.
3. It is not automatic that the journalist who wins more awards becomes the journalist of the year.

4. We wish to reiterate that Anas did not breach any code of ethics of the GJA in his judicial corruption exposé".

An exposé on 34 corrupt judges by Anas won him the award.