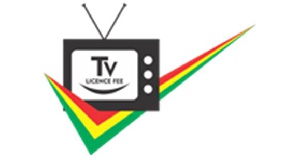 The statement that the Ghana Broadcasting Corporation (GBC) will deduct TV licence fee at the Controller and Accountant General's Department for public service workers is only suggestive and not a policy statement, Director of Legal Services at the GBC, John Kwame Wajah, has said.
According to Mr Wajah, GBC will not deduct the controversial TV licence fee from the salaries of public sector workers and so information making rounds to that effect should be discarded.

His statement comes on the heels of statement made by the Ashanti Regional Director of the GBC, Mr Samuel Kwatia that deducting the fee at source will make it more convenient for public service workers as the state broadcaster considers more decent and convenient way of collection.

But reacting to this development on the Executive Breakfast Show (EBS) on Class91.3FM on Tuesday, 9 January 2018, Mr Wajah noted that the regional GBC boss was only making a suggestion and that GBC has not settled on deducting licence fee from the salaries of public servants.

He told show host Moro Awudu that: "This is more of a suggestion than a policy statement because we have gotten in contact with Sam Kwatia and he says that no such position has been made and indeed he is a reflection of GBC in the region.
"We don't have a policy like that on the table and that's why I'm saying that it is more of a suggestion than [policy]...of course if a journalist should ask you 'what are some of the convenient ways we can take the fee [he made that suggestion]', will people even agree to be deducted at source?

"I don't think GBC will want to do that. We will not get up especially when there is an oversight committee in parliament overlooking the shoulders of GBC. We cannot get up and do things when we have the National Media Commission (NMC) there, the Ministry of Finance there and all these people oversee our work. As long as there is a statute which defines the way we should do things [we cannot take that decision]. They say we should go out there and collect [TV licence fee], they didn't say we should deduct. I think if that statement was made, it was suggestive and not a statement of policy."