General News Tue, 7 Aug 2018
A thirteen-member delegation from Tanzania has paid a four day working visit to National Health Insurance Authority (NHIA) to familiarize themselves with Ghana's healthcare financing strategy and progress made in the expansion of claims payment of the scheme.
The team comprised, Members of Parliament, Principal staff from the Ministry of Health and National Health Insurance Tanzania. The visit was also to study the implementation of health insurance as a means toward achieving the Universal Health Coverage.

This is the third time the Tanzania delegation is visiting NHIS, the visit became necessary for its potential to increase support for the adoption of the proposed health financing reforms in the current Tanzania Health Financing Strategy.

The Management of the National Health Insurance Authority led by Chief Executive Officer Dr.Samuel Annor welcomed the team expressing his profound gratitude to them for choosing Ghana's NHIS again. He assured them of the Authority's commitment to ensure the success of their study tour and wished them a happy stay as well.

Dr. Lydia Baaba-Selby, the Deputy Chief Executive in charge of Operations, briefed the team on the administrative and managerial structures of the NHIS. She declared the Authority's willingness to welcome other countries especially those within the sub regions; with the expectation that as the scheme shares its experiences with others they will not repeat the same mistakes NHIS made in the past.

The Chairperson of the Tanzania Health Insurance Fund, Anne Makinda expressed her pleasure for the kind treatment received from NHIS staff throughout their stay. She said the team members have taken note of some good lessons to help improve their health insurance operations. The team visited the Ayawaso District office to understand the process of acquiring a new health insurance card in Ghana.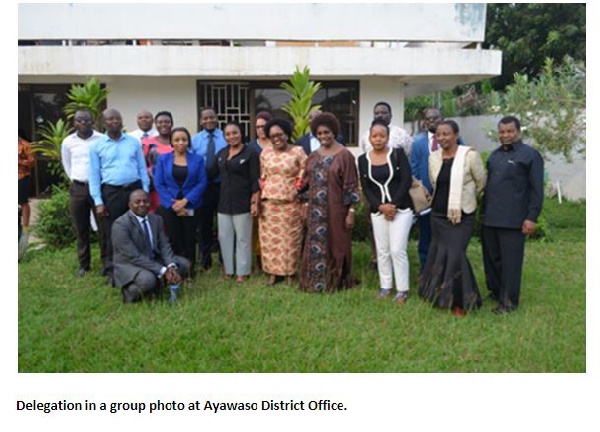 They later visited the 37 Military Hospital to monitor how a subscriber accesses healthcare using their NHIS card and finally to the Claims Processing Center (CPC) at Dzorwulu where they were taken through the systems and management of the claims processing and payment.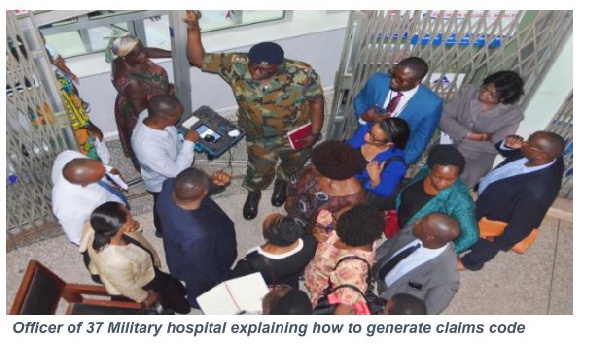 Source: Efia Kyeremaa Owusu