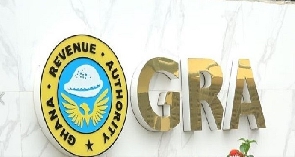 The Ghana Union of Traders Association (GUTA) has once again bemoaned the numerous taxes imposed on goods and services that are hindering the growth of their businesses.
President of the Association, Dr. Joseph Obeng, has asserted that taxation is not meant to collapse businesses, rather, a complementary action to cushion government.

His comment comes on the back of what they say is harassment and intimidation by the Ghana Revenue Authority (GRA) on its members.

Speaking at a press conference held on Wednesday, September 20, 2023, Dr Obeng stressed that the Value Added Tax (VAT) needs to be structured to rope both traders and customers into the tax net.

"We are also open to even challenge us in court because they will lose it. They have to structure the VAT system so that compliance will be good so that it will be conducive for me…taxes are not meant to destroy businesses…taxes are complementary because government needs it to survive, government needs your business to grow so that the little taxes you get will also grow and help government," he said.

It would be recalled that GUTA has over the months complained about taxes and how it was affecting their businesses negatively.

The Association called on the Ghana Revenue Authority to explore innovative ways to rope others into the tax net.
It said about 13 million people are eligible to pay taxes, yet, evade honoring the obligation due to loopholes in the tax system.

SA/MA

Ghana's leading digital news platform, GhanaWeb, in conjunction with the Korle-Bu Teaching Hospital, is embarking on an aggressive campaign which is geared towards ensuring that parliament passes comprehensive legislation to guide organ harvesting, organ donation, and organ transplantation in the country.

Watch the latest edition of BizTech below:



Click here to start the nomination process for the 2023 GhanaWeb Excellence Awards