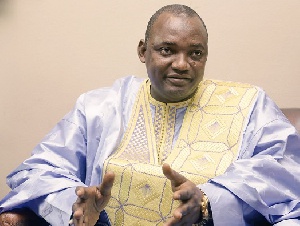 In The Gambia, police used tear gas and rubber-coated bullets to disperse thousands of protesters calling for President Adama Barrow to step down.
When Barrow came to power in a deal with the opposition coalition, he had promised to step down after three years. But now he wants to stay on to complete the five-year presidential term.
Al Jazeera's Nicolas Haque reports.