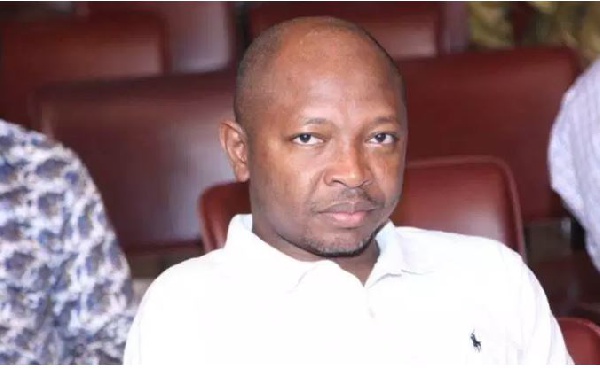 Wed, 28 Aug 2019 Source: DJ Waris
Few days after Ras Mubarak lost, he started crying foul and took to the media on Okay fm, Citi fm and other media houses. He accused one Mr. Hamza Tanko of financing the campaign for the winner of the just ended elections. The Member of Parliament for the Kumbugu constituency, who was defeated in the National Democratic Congress parliamentary primaries claimed he lost because his opponent engaged in vote buying.
Speaking to Citi News, Ras Mubarak claimed 'As a country we have to rethink the way we want our politics to go forward. We have seen levels of vote-buying and particularly in the Kumbungu election.'

His accusations has led to reporters from North TV daybreak team to go into the constituency to get first-hand information about the issue.

According to our findings, Alhaji Hamza Tanko is a very close friend to Dr. Hamza Adam (the winner) and for that, he was in the constituency for just the day of elections to give his best friend moral support. However Alhaji Hamza Tanko did not share any money as purported by Hon. Ras Mubarak.

It will be recalled that Ras Mubarak won the Kumbungu seat primaries in 2016 elections amidst several accusations of elections mal-practices. He was accused of paying money to influence tempering of the voter register that led to his victory. Since he won that elections, he did not complain and refuted those allegations but as a party, they needed to unite getting into the general elections that saw him get into parliament.

The main reasons why Ras Mubarak lost? The information gathered from host of people in the Kumbungu constituency including his former campaign team member (Mr. Jude) is his pride and pomposity. We all know that this disease affects most of our political leaders, they easily change their humble nature as soon as they get the power and instead of serving they decide to rule.

He underrated his constituent and his competitor Dr. Hamza Adam. There are a lot of statements attributed to him like "How can Dr. Hamza Adam win, when he is just a mere teacher, he has no money to campaign". Its based on statement like this, that he was shocked when he lost. He already believes in vote buying and knew he was the one with the ability to pay for votes. He knew a University of Development studies(UDS) lecturer has no funds to do any serious campaign and that could be the reason why he lost twice in the previous elections.
The other reason why he lost is that of failed promises. Ask Ras Mubarak what he has achieved for the people of Kumbugu. The constituent said most of his campaign promises has not been achieved. It was even the day after he lost that he claimed he got two approvals by the Kuwaiti government to provide water for two communities in the Kumbungu constituency and even that one, the constituent are yet to confirm that.

So clearly Ras Mubarak went into the elections without a campaign message and think that he was going to win the elections since he was in a better financial standing to buy votes. He thus distributed mobile phones, cloths (with his picture embossed on it) and cash to some of the delegates. With this he knew victory was assured for him. So why will he not be shocked that Dr. Hamza Adam alone could not have won the elections except someone who could bid higher?

Finally, we also realized that he had issues with his constituency executives. Though he regularly visited the constituency but had issues with majority of the executives including the constituency chairman, youth organizer among others.

It is human nature to point accusing finger at someone when he/she fails but forgetting that the rest of the four (4) fingers are all pointing at him/her. From the constituency, one can conclude that the major causes of the lost seat to Dr. Hamza Adam is pride. It is not vote buying as claimed, it is not any influence from the current government as purported by Chairman Wuntumi (NPP Ashanti Regional Chairman) that they infiltrated into his camp because he was a torn in their flesh.

Ras Mubarak was fooled by his own pride and arrogance (as everyone hears him speak, so he acts in the eyes of his constituent), and the holy scriptures says pride goes before a fall. It is thus good to do retrospection instead of pointing accusing fingers at some other persons.
Source: DJ Waris