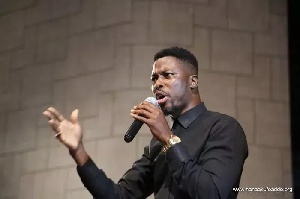 Contrary to a Facebook post announcing his intentions to abrogate his contract with BOST, Kwame A Plus insists he still works with the organisation.
Some weeks ago, the controversial musician in a Facebook Livestream said he was ready to end his contract with BOST because of some corrupt elements in the New Patriotic Party.

But speaking to Accra-based Starr FM in an interview, the musician indicated that "For now I will say yes I'm working with BOST".
Asked if he had sent his resignation letter as he had said in a video posted on Facebook, A Plus said: "Oh no, I can't take that decision".