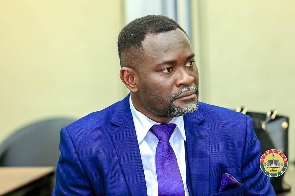 A deputy Finance Minister, John Kumah has warned against the trading of old bonds as government intends to trade only new bonds under the debt exchange programme.
He advised bondholders who currently have bonds to hold on to them until maturity.

John Kumah made the assertion as he emphasized the government's earlier caution about the tradability challenges associated with holding on to old bonds.

"Let me advise those who want to hold on to the old bonds, you have to hold on till the end of maturity. So if your bond will end in 2027, please no matter your situation don't try to sell it because there will be no market for the old bonds, we are transitioning all the bonds to the new ones," he is quoted by myjoyonline.com.

This comes after the government announced that even though individual bondholders are still included in the programme, the agreement reached by the government and the Ghana Association of Bankers and other stakeholders smacks of significant progress and an indication of the programme's success.
John Kumah further noted that even though coupon payments under the DDEP are guaranteed, it is heavily dependent on the success rate of the programme.

He, therefore, called on stakeholders to roll on to the programme even as the deadline has been extended to February 7, 2023.

"It's guaranteed, once we have promised we have to deliver, but we are able to give that assurance because others are willing to come to the new market but if everybody says we are staying in the old market we can't honour it," he said.

SSD/MA