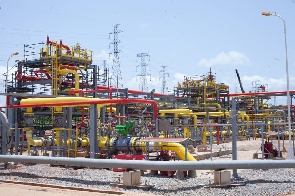 It is high time Ghana stopped the continuous political experimentation with gas resources, the Africa Centre for Energy Policy (ACEP) has said – insisting that government halts the proposed plan to make Ghana National Gas Company (GNGC) a gas aggregator because the company does not have the financial and corporate capacity to take on such a role.
To ACEP, a think-tank with a focus on energy, oil and gas, the country has paid too much a price for similar political experimentation with its gas commercialisation efforts in the past – adding that with this current move the GNGC, which is state-owned, will be exposed to significant risks due to its lack of capacity to effectively play such a function.

"It must be noted that Ghana has paid too much of a price for political experimentation with the gas commercialisation efforts. The original plan after oil discovery was for Ghana National Petroleum Corporation (GNPC) to lead the gas commercialisation efforts to ensure the processing of Jubilee gas coincided with first oil.

"After the change of government in 2009, that role was taken away from GNPC to allow the establishment of an independent national gas company. This led to significant delays in set-up of the company, sourcing of financing, and construction of the plant," it said in an eight-page analysis of a proposal to make GNGC a gas aggregator approved by the Presidency in a letter dated May 11, 2020.

As a result of changes to the original plan, ACEP noted that processing Jubilee gas could not be possible until November 2014. This delay, it added, "was harshly paid for by the Ghanaian people when gas supply from Nigeria was disrupted in 2012.

"If GNPC had progressed as planned to bring on the processing plant in 2011, domestic gas would have been available to substitute for the shortfall from Nigeria. This could have provided relief for the hydro sources of power, which were overstretched, as a measure to reduce the impact of load-shedding until they could operate at their optimal capacity."
The delay, which resulted in epic power load-shedding, according to data from Institute of Statistical, Social and Economic Research (ISSER) of the University of Ghana and ACEP, cost small businesses about US$686.4million annually, and caused about US$1billion losses in revenue to the power sector agencies for 2014 and 2015.

Guided by this experience, ACEP is of the view that making GNGC a gas aggregator could erode the modest gains made over the last few years. It also warned that GNGC's weak balance sheet makes it unattractive to the investor community, and this could have implications for exploration and production if the plan becomes reality.

"Transferring the role of an aggregator to GNGC also introduces significant risks for upstream investment and the power sector. The coincidence of ispolicy change with the challenging global oil industry on the back of COVID-19 further exposes the country to high investment risks," it lamented.

Currently, Ghana National Petroleum Corporation (GNPC) holds the strategic responsibility of gas aggregator, with a function to pool gas resources from all upstream sources and sell to bulk consumers. GNGC, meanwhile, is primarily responsible for processing gas and the sale of natural gas. There has also been the policy flexibility for GNGC to sell gas to non-power and industrial consumers.

However, under the proposed arrangement, GNPC will cease performing the responsibility of gas aggregator so as to allow GNGC integrate the mid-stream gas operations (aggregation, processing and transmission).
This, the energy policy think-tank argues, defeats the purpose of the country's Gas Master Plan, and could deflate the confidence of development partners in financing future policy development.

The statement added: "The function of an aggregator in Ghana today is not a luxurious one. There are many commitments that GNPC has made which have dented the corporation's financial position. GNGC does not have the capacity to assume the liabilities from the commitments which come with the role of an aggregator as shaped by the Ghanaian context. Again, the gas sector issues used by GNGC to make a case for integrating the gas midstream are issues that could be addressed by stakeholders in the sector without GNGC becoming a gas aggregator".

In the proposal, ACEP also said GNGC – which blatantly ignored its lack of capacity to assume and manage the obligations that come with being a gas aggregator – wants a novation of relevant contractual arrangements with both upstream and downstream partners from GNPC to it. This, it warns, comes with huge risks and requires that the company shows how it will manage the risks.

Ideally, ACEP said, GNGC should be made a subsidiary of GNPC as a response to implementation of the Gas Master Plan. "The optimal option for achieving results in the oil and gas sector for Ghana is to pursue the top-down integration model, with GNPC at the top as an anchor. This allows GNPC to support subsidiaries along the value chain with their balance sheet. This also requires that GNPC is refocused to invest its money in the core oil and gas business, as has been done by other integrated national oil companies."