General News Sun, 4 Feb 2018
Click to read all about coronavirus →
Spiritual father of TV3 broadcast journalist and Social media activist, Kwakye Afreh-Nuamah has jumped to his defense following death threats by some NPP enthusiasts against the latter.
Founder and General overseer of Makers House Chapel International Church, Dr Michael Boadi Nyamekye during an all-night session on Friday berated persons behind the death threats against the journalist cautioning them to desist carrying out their plans or risk dying prematurely.

"…If that lady or whoever wants to die prematurely, let them try not even do it or attempt in their minds. There'll be an eraser, you know what an eraser is? So when an eraser appears, it doesn't just take one, we clear a lineage. There are some people you don't even attempt," he stated.

He continued "I said not under this commission, under this commission you're threatening a covenant child that you'll kill him... Solo warn your people, the NPP. As for my son if you lay your hand on him, you'll spell your doom"

The competence of Kofi Adda has been a subject of public debate, particularly in the last three months, with questions about why many parts of the country remain in filth despite the existence of his ministry.

But it appears some persons close to Kofi Adda are unimpressed with the fierce nature Afreh-Nuamah particularly, has conducted his campaign to get the minister and his deputies to do more to tackle the dire sanitation situation in the country.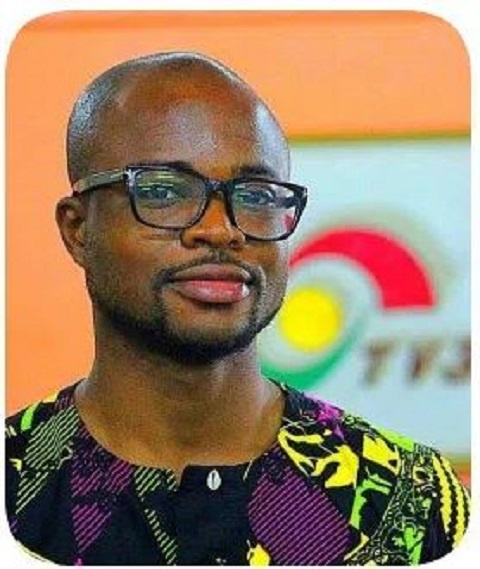 An audio recording was intercepted by the media in which one Hajia Boya who claims to work at the NPP headquarters is heard boldly threatening the journalist.



"If you dare criticize Kofi Adda again, I will teach you a bitter lesson. I will make sure you are bedridden. I will make sure you are crippled for life. Are you the one who appointed Kofi Adda? So why are you calling on president Akufo-Addo to sack him. You think you can sit on Facebook and write any nonsense at all eh? I will teach you a bitter lesson if you don't stop criticizing Kofi Adda. Do you think he is your class? Even Paul Afoko I dealt with him. You are like a small Lizard. I will deal with you squarely," she said.

She continued: "I will come to your TV3 office with Hajia Fati to deal with you. We know you have been bribed Kwakye. Whoever has bribed you, tell the person I said I will teach you a lesson of your life."

Full investigations have commenced into the matter as an official complaint has been filed with police in Accra.


Send your news stories to and via WhatsApp on +233 55 2699 625.