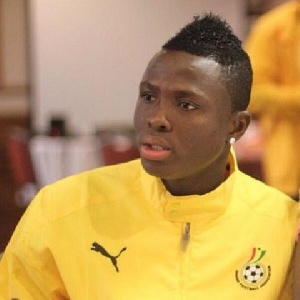 Ghana international Samuel Inkoom has mentioned Turkey as his preferred destination for sports tourism.
In an interview with Sports + Travel, Inkoom 30, who currently plays for Georgian club Samtredia revealed his favorite sports tourism country.

After the question from the interviewer he said
"Once again I return to Turkey in answer to your question. I've been to and played in so many countries, but for me Turkey stands out in terms of the quality of the facilities and the way they cherish every single sport not just football,"

"I love the people there. I pray that one day Turkey will hold a Fifa World Cup; I played in Turkey for nearly three years and what I felt and witnessed was different to anywhere else I had played, to be honest, so I wish they can host a World Cup one day and they would do a great job," he added.