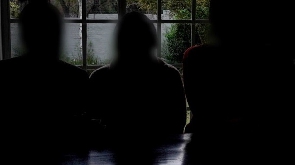 Two Ghanaian footballers have allegedly been detained for raping a young woman in her late twenties in New Town, West Bengal in India.
The victim, who was a job seeker, was allegedly lured to a city guest house and got gang raped by the Ghanaian duo.

The young woman has been looking for work since divorcing her spouse, according to The Times of India. Lisa Collins, a neighbour she sought for monetary support, promised her a job.

Collins then called the woman to go check on a job and they ended up at a guest house in Picnic Garden where she got raped.

"They reached a guest house in Picnic garden where the two Ghanaian footballers lived and she was forced to spend the night with them. The woman complained the two men had sex with her on multiple occasions through the night against her wish and was let go only the next morning," said an officer of Bidhannagar City Police as quoted by The Times of India.
Following a complaint by the woman at New Town police station, the police arrested Collins and the two footballers, Christopher Nars, and Moses Zutah on May 19, 2023.

The Ghanaian duo live in India on a student Visa and also play football part-time to make money, The Times of India reports.

The trio appeared at Barasat court on Sunday, May 21, 2023, and were remanded in police custody.

EE/OGB