Enti brothers Kwabena and Kwaku of Ghana International School (GIS), recently came up with an initiative dubbed "Boots for Charity" designed to collect used football boots, shin pads and trainers and donate them to the less privileged in our communities.
Touched by the plight of their team mates, the brothers decided to donate their boots to the club.

Their initial gesture encouraged them to do more.

They shared the information with friends and family and since then, they have managed to gather 50 boots.

Their aim was to collect a minimum of 100 boots by the end of this academic year.

They appealed to students of Ghana International School who readily supported them.

On the 1st of June 2017, during the GIS Junior School Assembly, both Kwabena (six years) and Kweku (four years) were excited to make their first ever donation of a hundred (100) boots to the following local football clubs; La Ascona FC, Dynamic FC and Phoenix FC.
?As a result of this humanitarian initiative, the dreams of young aspiring footballers may just be achieved.

''Boots for Charity'' has been possible because of the response of parents, students, staff, and the entire GIS community.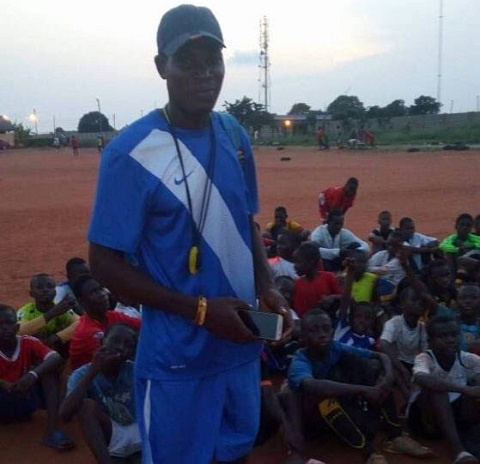 The brothers plan to take this appeal to other schools in Ghana and around the world and hope to make it an annual event.

Support "Boots for Charity" by dropping off all used football boots (in good condition), shin pads and trainers at the gates of Ghana International School.