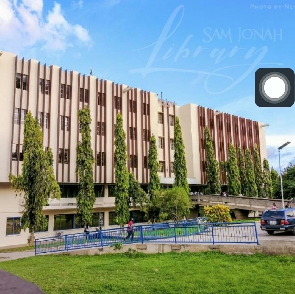 The Sam Jonah Library of the University of Cape Coast is making preparations to hold a human library forum between pioneers and students in the University community.
The event, according to the Head of Department for Client Services at Sam Jonah Library, Dr. Gloria Tachie-Donkor, to be held on Tuesday, 7th march 2023, will be based on contact hypothesis.

She says the program is aimed at promoting a culture of institutional support to encourage its users, faculty members, senior membership, and community to engage with students so that such students will know they are not alone when it comes to social issues.

The program she adds is to provide an opportunity for students to interact with the pioneers in their respective fields of study and life.

Speaking on ATL FM's ATLANTIC WAVE, Dr. Tachie-Donkor emphasized on the importance of students learning from the experiences of pioneers since it projects a wider view of what's going on in society.

For instance, she said" If you have stress you can come to the library, borrow a book from any senior member of the university who has an experience or an expected or a wider perspective when it comes to stress. So, you interact with the person for about 15 to 30 minutes for his/her experiences. "
She said it is also important for the senior members of the community to be encouraged to come together to support the young adult student body as throughout the students' lives, combining academic work with their social life becomes a problem.

Dr. Tachie-Donkor said when people come together, they share experiences and perspectives that make their lives better.

She also reiterated the need for corporation between the student body and the senior membership of the university community.

Dr. Tachie-Donkor notes that in this way the students will look up to them as examples of people who have walked the path they are treading on and so will not give up but press on to achieve their aim.